Maria Netsounski is a portrait, landscape and city photographer with an eye for the beauty of our world.
Maria, who also goes by the alias of Bulka, lives in Zuid Holland, the Netherlands, although her last name betrays an exotic, possibly Eastern European heritage. Wherever her roots may lie, Maria has got her focus firmly on the present. Not the present most of us might be familiar with, in which everyone's worried, struggling or otherwise anxious. A serene present, in which women look much like they did in the 1930s, in which infrared photography manages to turn any wintry landscape into an expanse of icy fairytales, and in which images tell a story, rouse smiles and induce utter tranquility, as well as a sense of lust for life.

Her portrait photography ranges from commercial to burlesque fashion spreads while her landscapes depict castles in Luxembourg and postcard images of Niagara Falls. Quite apart from this, she has also produced a series of infrared images, inverting the colors of, for example, palm trees photographed in Miami.
It's all a matter of mental age, emotional availability and propensity for unusual types of fun, we assume. The more creative you are, the more likely are you to fly about the room, seemingly having lost all sense of proportion, modesty and common courtesy. It's a contemporary take on Alice's toils in Wonderland, with all the fun, absurdity and topsy-turviness that comes with the territory. It's Netsounski's Passion Dream – In Flight series of photos. It's whimsical, very detail-oriented, well done in all aspects technical and lots of fun.
PROJECTS
Art
Flower Head I
Flower head II
Passion Dream In-Flight
Art-In-Flight

Murr-Furr-In-Flight
Shopaholic In-Flight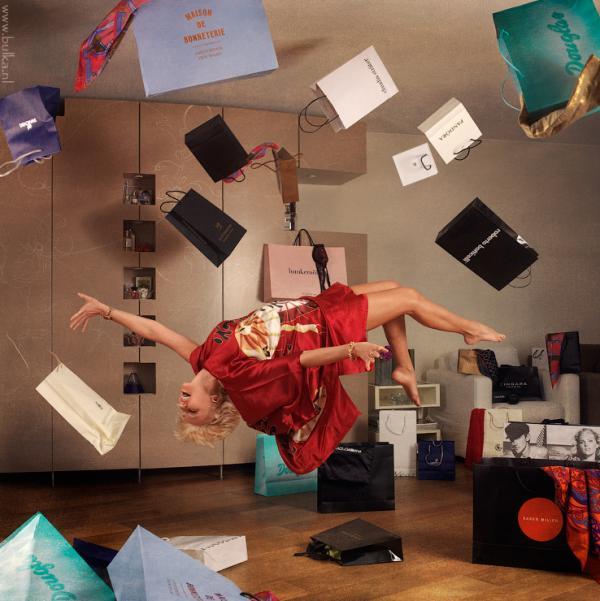 Choco-In-Flight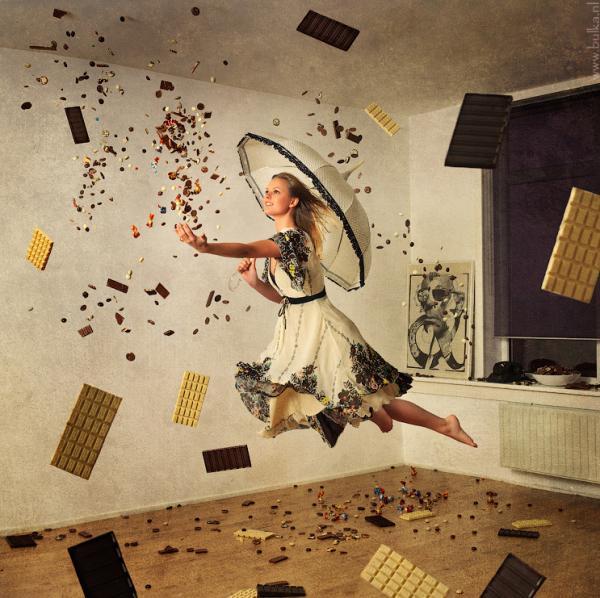 Spherical-In-Flight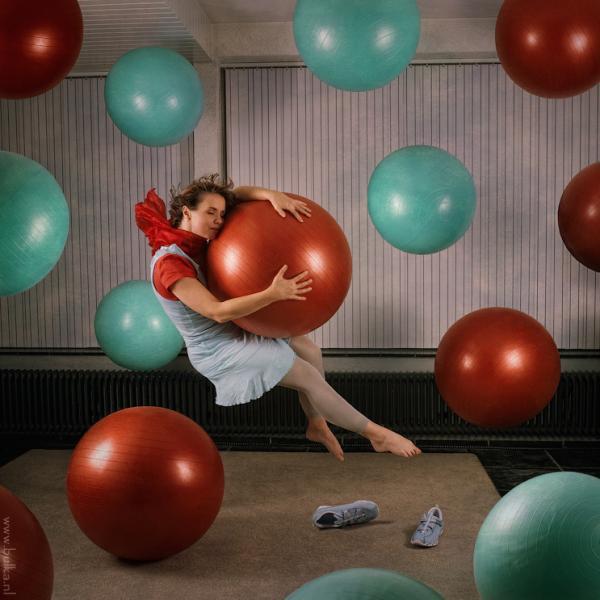 Portrait
Almost There II
High Life
Flapper Girl
English Novel III
Bahamas Breakaway
Back in the 20s
Autumn
Landscape
Niagara Falls
Marble Skies and a Mill
Alpine Night
Chillon sunset at the Sunset
Port of Bastia
Creta Sunset
Evening in Polders
Infrared
Miami II
Castle of Vianden
Sugar Dream
De Haar
De Haar II
Mexico
Various
Dutch Postcard
Ocean-Incipience
Working in an Old Dutch Smithy
Harbingers of Spring
Antispring
Visit Maria's Website for her full Portfolio : bulka.nl
Copyright/Maria Netsounski.All Rights Reserved.
The comment section is restricted to members only.